Outdoor space
How to maximise your outdoor space and create destination areas helping increase your covers in line with covid restrictions. With constant changing of restrictions and the public response the UK Hospitality market has changed, and consumers are now looking for a different experience. With the new Café cube dining pod, you can offer a unique area that will create an instant buzz. These versatile fully enclosed pods can come in either Heavy-duty PVC or Luxury Acrylic with a full aluminium frame, giving a 2.8M x 2.8M space that will seat up to 6 to 8 people. Gone will be the days that you get cancellations as soon as the British weather changes and the rain falls. The pods will allow you to plan ahead with confidence not relying on the weather to know if your bookings will arrive. With the addition of heaters lighting and some special little touches, the pods create that cosy feeling no matter what the weather and you will be booked out for weeks in advance. As indoor spaces open with potentially reduced covers due to spacing, this gives you the ideal way to maximise your return.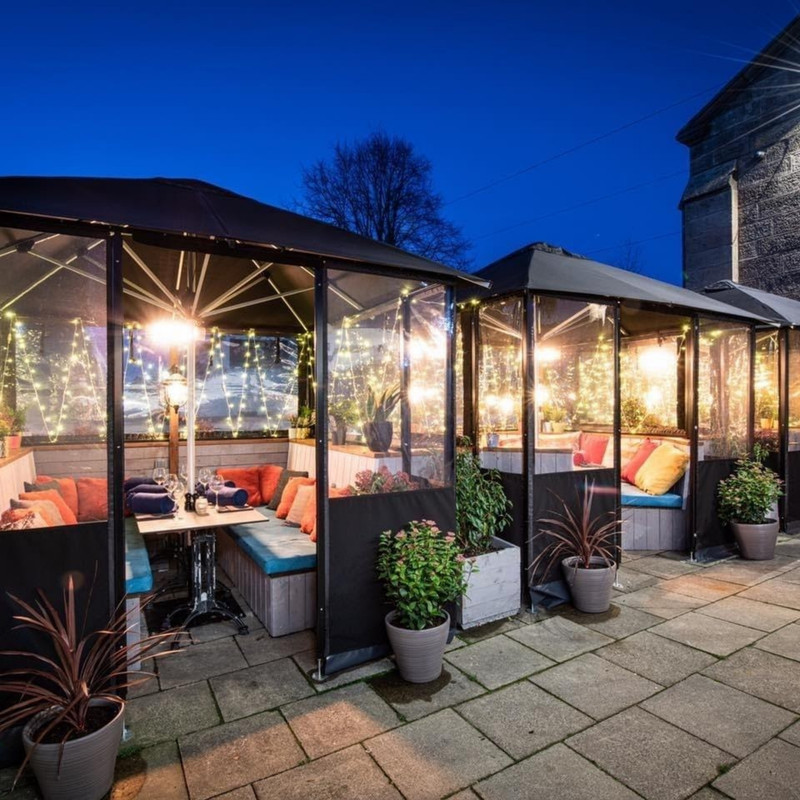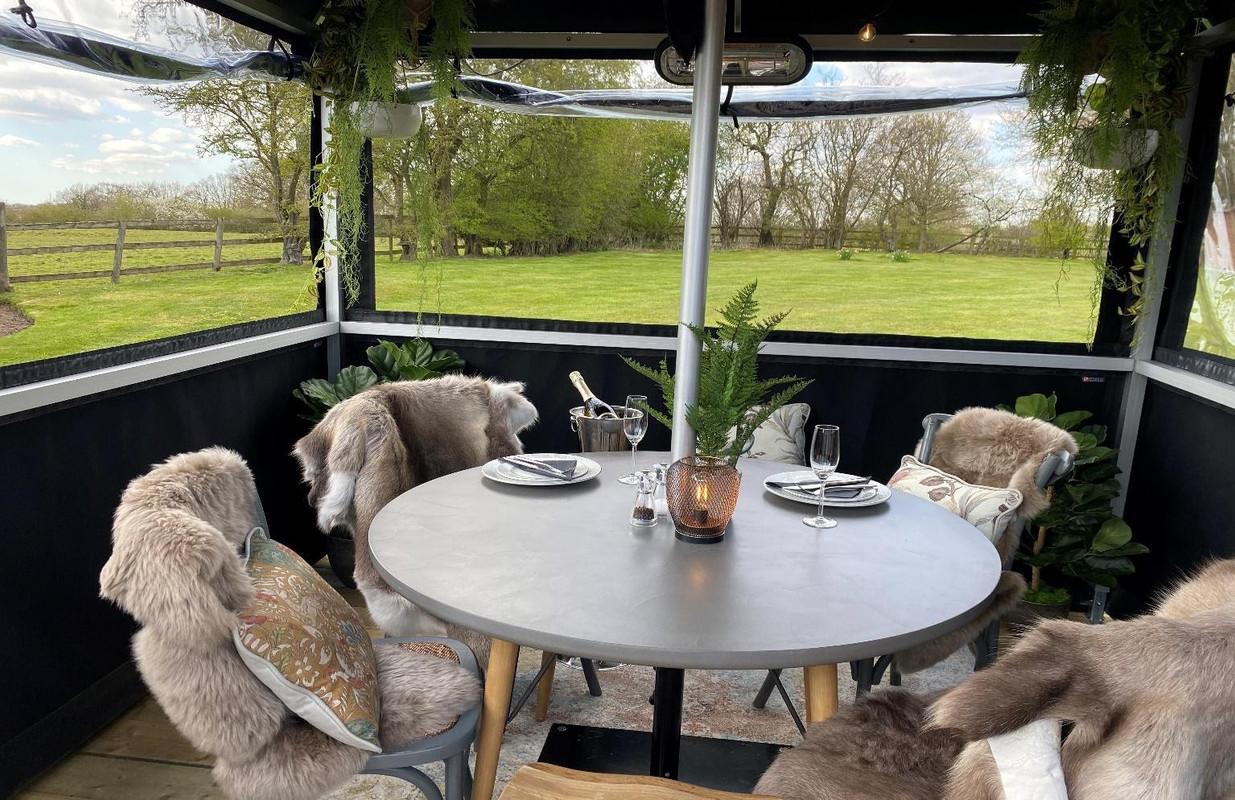 If you are looking for something a little bit bigger have a look at our tipis www.thetipicompany.co.uk where you can go from our aptly named little hat right the way through to our largest tipis that can be linked together offering hundreds of spaces giving you the ideal space to host large events and weddings etc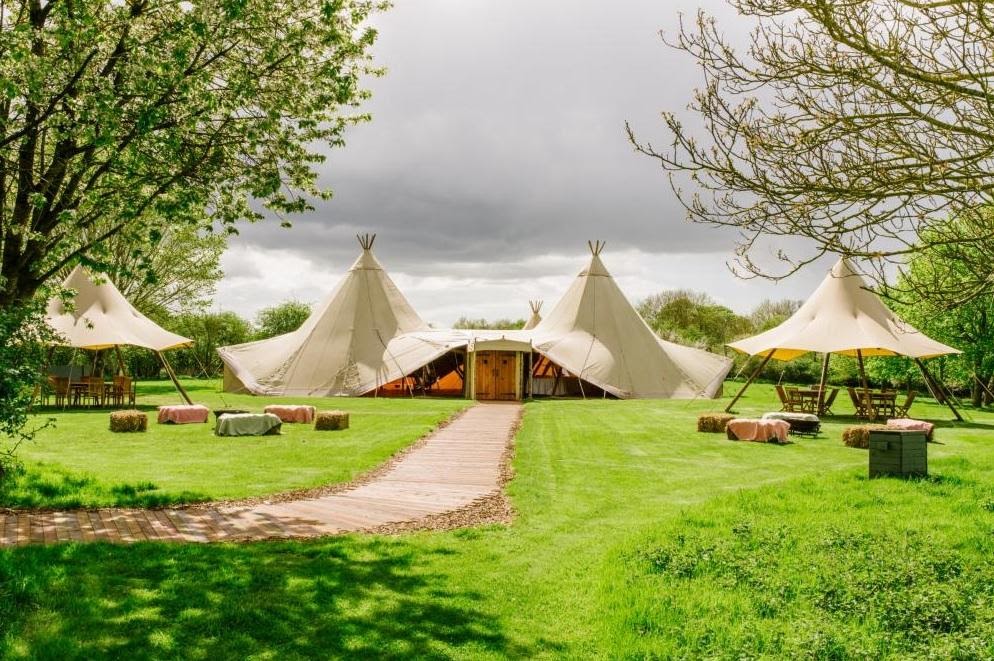 Picture from Dovecote events
Here at the awning company, we are very proud of the fact all our products are made in the UK and carry the Made in Britain marque. We have over thirty years of experience making outdoor structures working with brands such as Williams racing in Formula 1, Kawasaki and Honda in British Superbikes and lots of key hospitality venues across the UK and Europe.
Please see the link below for the five reasons to transform your outdoor space no matter what the weather.